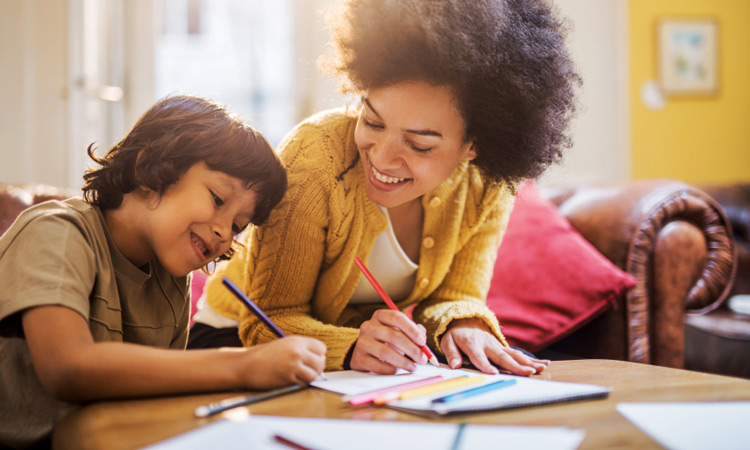 It's that time of year again when the days get shorter, the leaves change color and summer ends. It also means my work schedule increases and my kids go back to school. It can be stressful making the switch from a laidback summer to the chaos of school, homework and routines; a challenge for both children and parents. While it's common to feel a little down when summer comes to a close, the transition doesn't have to be difficult.
Rather than jumping in headfirst, I find it best to ease back into the routine a few weeks before the first day. Try going to bed sooner and waking up earlier. That will better prepare you for the morning rush—packing lunches, getting the kids ready, fighting for the bathroom, looking for the car keys—which can be one crazy comedy skit.
Many kids associate the start of school with saying goodbye to outdoor fun. But that doesn't have to be the case. For the next several weeks, make sure you spend time outside with your family and enjoy these last days of summer sun—whether it's an outdoor barbeque, a camping trip or just star gazing—it will do wonders for you and your kids.
Remember you are in control of your mind set, you can repeat the old thought patterns of the past that used to get you down or you can choose to have a positive attitude about the future and the new school year. You can help your children by displays of enthusiasm and build the excitement for them. Reframe your perspective not just for yourself, but also for your kids.
"Parents need to muster up come enthusiasm, even if they're not feeling it themselves, to model for their children that this is not such a dreaded awful thing," says Stephanie Marcy, psychologist at Children's Hospital Los Angeles.
Plus, what's not to love about fall? The crisp air, cozy cardigans, football season and pumpkin spice lattes are things I look forward to every year.

Rose Caiola
Inspired. Rewired.
Click here to see Rose's tips for healthy and happy relationships